PATIENT TESTIMONIALS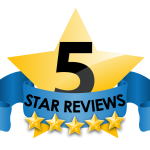 Just wanted to thank you and commend your staff for the wonderful job you did. My daughter, Elizabeth had her tonsillectomy in January and was scared, but everyone did a great job with her. She said going to sleep wasn't bad and that a nice lady "petted my head". That was so comforting to her. Thank you.…Nancy O. 1/6/14.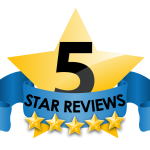 I wish to compliment the staff at the Surgery Center. I am a patient of Dr. Bhangoo and have been there several times. Most recently on Tuesday January 20th, around 10am, I had a need to go to the recovery area after surgery; my first visit. From the time I was brought there until the time I was discharged I was overwhelmed by their kindness, compassion and attentiveness to my needs. I was there for only 30 minutes or so, but about every 5 minutes someone was checking on me and reassuring me I would be alright and asking if there was anything that I needed. I had several surgeries in my life at other institutions and I have never felt such comfort and support after surgery. You are fortunate to have such caring professionals on your staff. Please share my gratitude with those individuals; I appreciate them all!….John H. 1/26/14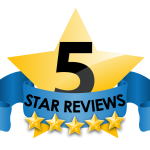 The representative of one of my vendors Deborah, has been a patient, twice in the last six weeks, at the center. She was having eye surgery on both occasions. I spent ten minutes with her mother discussing the process she experienced from a patient's perspective. They could not have been more complimentary. From the pre-screening call to admissions and all the way to post-op, Deborah described the manner in which she was handled in nothing but glowing terms. She asked me to thank everyone involved on her behalf a job well well done…. Anthony B. 2/3/15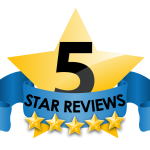 Dear Paula, On Tuesday, February 17, 2015, I was at the Center for Ambulatory Surgery with Dr. Rex Thomas. I want to let you know the professional and personable manner of your staff made such a positive difference during my stay. Right from my per-op testing the previous week, my check-in in the morning, surgery prep, to my discharge later that day, each person I encountered was very pleasant and helpful. Procedures were clearly explained in detail, extra warm blankets were provided to me and I highly recommend the Center for Ambulatory Surgery. My thanks and appreciation to all of you!….Leonard P. 2/17/15.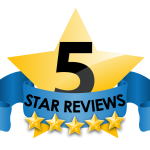 On 3/13/15 a post op patient stopped into my office. She stated she was a retired Nurse Practitioner and just wanted to take the time to let me know how wonderful her Surgical experience was from reception to discharge. She made reference to Dee in reception, and all the nurses caring for her, in regards to their extraordinary care and compassion….Paula W. 2/13/15.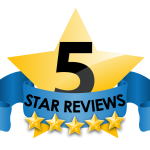 Dear Persons, On Tuesday April 7th, I had a colonoscopy at your Center. From entrance to exit, everyone was kind and professional. Everything was handled and clearly explained. I knew I was in good hands. The front desk person kindly adjusted my insurance, and faxed my Medicare Card to my doctor. How very generous. The nurse who started my IV took time top make sure she needed only one "stick", not easy to do! Extra blanket was quickly brought upon request. Procedure room actions were performed smoothly and recovery and exit couldn't have been better. Thanks so much!….Sharon C., PHD 4/10/15.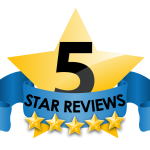 Rather than just check #4 all the way down, I would probably do a #5 for EXCELLENT! I was very pleased with each and every person/nurse/receptionist who assisted me – welcoming me and smiling too! That was noticeable. I had no questions since the papers we received beforehand were very clear. I had already checked with my insurance carrier (that was suggested also) about co-pays. All in all I commend each one! And most of all I thank Dr. Wacker who "graduated me" and took good care before the procedure….C. 5/29/15.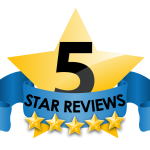 To the staff building "B" suite 101. On Aug. 4 2015 I had left ear surgery in your center by Dr. Mark Hoeplinger, First and foremost, I want to thank the entire staff for the wonderful and professional care I received at your center from signing in to leaving. Second, there are some nurses that deserve a special thanks: Michelle, Michelle and Sue who tried to ( sometimes without success, not due to their efforts) to insert the needle into my old veins and finally did so. The eye patches on my hand made me laugh and thanks for not hurting me. Thanks to the doctor (anesthesiologist – can not remember your name – sorry) for letting me drift off to sleep so I didn't feel anything and woke up happy. One more person was Tina in the recovery room, who took very good care of me, making sure I was okay to travel home and who gave me cranberry juice and cookies to. Bless all of you for your professional services, your respect and your loving, caring ways ~ I appreciated all you did for me….Thank you very much, Valerie Hazelet 8/11/15.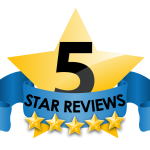 Ms. Paula Williams, I recently had minor foot surgery with Dr. Fitzpatrick at the Orchard Park/West Seneca Facility. I need you to know how professional, considerate and cordial everyone I came to meet performed ~ from the intake nurse until my release. Of course, I don't recall their names – but if they were on duty 9-4-15, they all deserved a pat on the back….Valerie 9-19-15.